Description:
CrowPi L is a lite version born out of CrowPi2, and "L" stands for Lite, Light, and Laptop. CrowPi L is a real Raspberry Pi computer designed for programming beginners. After collecting reviews from Crowpi users and Raspberry Pi enthusiasts, we overcame many inconveniences of using a Raspberry Pi DIY laptop such as installing the Raspberry Pi, switching systems, cooling, and connecting external display. CrowPi L will bring you new experiences.
Note: The market bumped up the price of the Raspberry Pi due to the ongoing global chip shortage, so we added Raspberry Pi 4B as an option, you don't need to buy Raspberry Pi 4B if you have it.
Features:
11.6-inch 1366*768 screen, keyboard with touchpad;

With 40P GPIO interface to create different project;

96 programming courses for beginners to learn for free;

Built-in 5000mAh battery, which supports the device to work independently for 3 hours;

Support connection with the external display via HDMI;

Dual system switching adapter board, support two trans-flash cards inserted at the same time. Just shift from board A to B with one toggle switch;

Magnetically mounted design makes Raspberry Pi installation easier and faster;

Compatible with Raspberry Pi 4B, not Raspberry Pi 3;
CrowPi L for Learning Hardware
CrowPi L supports you to create more projects with the unique GPIO expansion shield board and Crowtail kit. Crowtail Starter kit includes 22 modules like RGB LED, ultrasonic ranging sensor, IR and etc. Plug and play, and easily start your project. There are no complicated jumpers and soldering, you can focus on learning Raspberry Pi, hardware principles, and Python programming.
CrowPi L for Learning Programming
CrowPi L courses are designed for programming beginners, educators, and Raspberry Pi enthusiasts. etc. Courses range from introductory to advanced, including Python programming lessons and Elecrow self-developed software Letscode for learning graphics programming. In addition to CrowPi's well-respected engaging conversational teaching mode, we've added a PowerPoint mode that more intuitively presents abstract content for students to understand and teachers to teach.
40 Letscode Lessons
Game Design Lessons: Suitable for beginners, simple graphical programming can quickly output interesting game projects, which can help users build a programming system and exercise logical thinking.

Hardware Control Lessons: Letscode's advanced course adds a wealth of sensor knowledge. The combination of software and hardware can quickly output intelligent electronic projects, help users understand electronic circuits, open the door to hardware design, and exercise hands-on ability.
56 Python Lessons
Python Introduction to Syntax Lessons: Suitable for students with basic graphical programming, systematic code programming introduction, and staged project design, allowing users to learn the underlying logic of programming and improve logical thinking.

Python Hardware Control Lessons: An advanced course for the introduction of Python syntax, complete hardware projects through code programming, consolidate and improve programming ability, and cultivate systematic design thinking.
Other Features That Make CrowPi L Special
Magnetically mounted design makes Raspberry Pi installation easier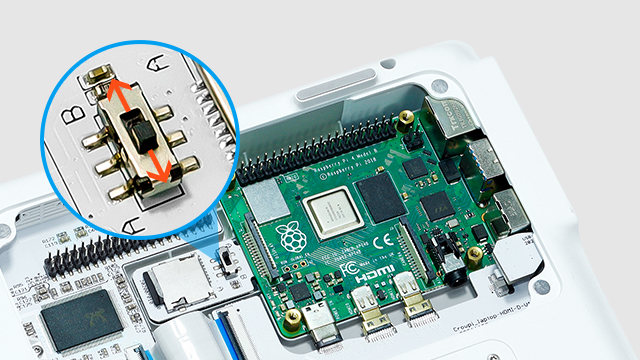 Dual system switching function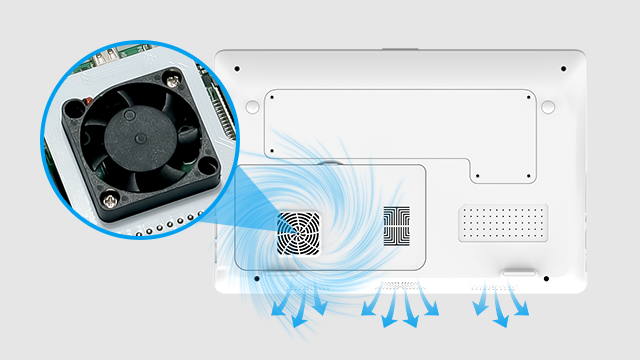 Built-in fan and air circulation cooling system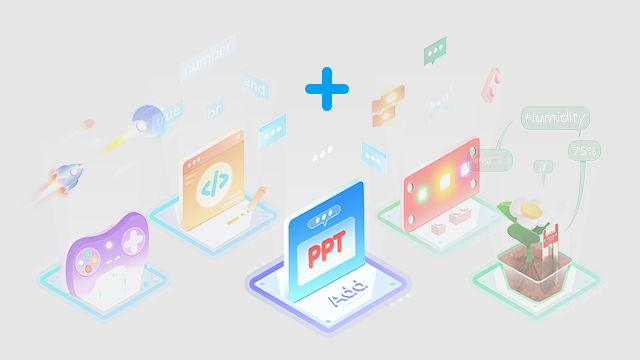 Support customization courses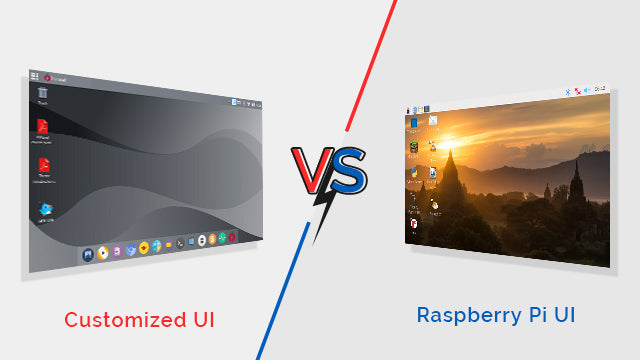 Customize UI for traditional computer users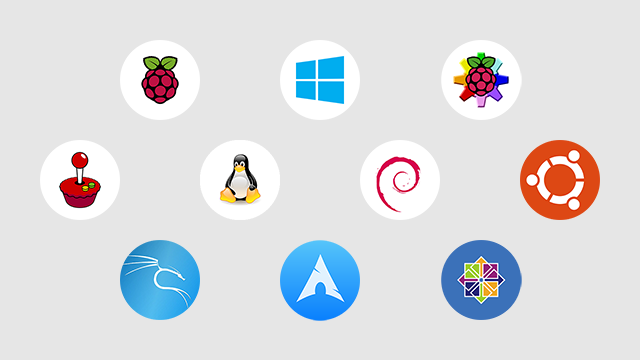 Supporting multiple operating systems
CrowPi L Kit Comparison

Specification:
Screen
11.6 inch 1366*768 IPS screen
Camera
2 megapixels with microphone
Keyboard
Built-in USB keyboard
Mouse
2.4G mouse
Touchpad
Support
Cooling fan
Support
Storage box
not support
Audio output
Stereo Speakers

3.5mm headphone jack

Power interface
Type-C interface
Voltage
DC 9v~12v
Built-in Battery
5000mAh
Internet connection
WIFI

Raspberry Pi Ethernet port

Volume adjustment
Support (software adjustment)
External Storage Raspberry
Support
Extended screen
Support
Dual system
Support
Self-developed learning software
Pi Panel for CrowPi-L
Hardware learning
40P GPIO 
Device compatible
Raspberry Pi 4B
Supported operating systems
Raspbian, Ubuntu, CentOS, Windows IoT,

Kail, Pidora, ArchLinux, FreeBSD, Kodi,

Openlrt, RISC, 0S, RetroPie, LAKKA,

Recalbox, LibreELEC, OSMC

Size
291(L)*190(W]*46(H)mm
Weight
1.1kg
Certification
CE, FCC, RoHS